Ragnar Trail Zion
May 13, 2022 @ 6:00 am

-

May 14, 2022 @ 9:00 pm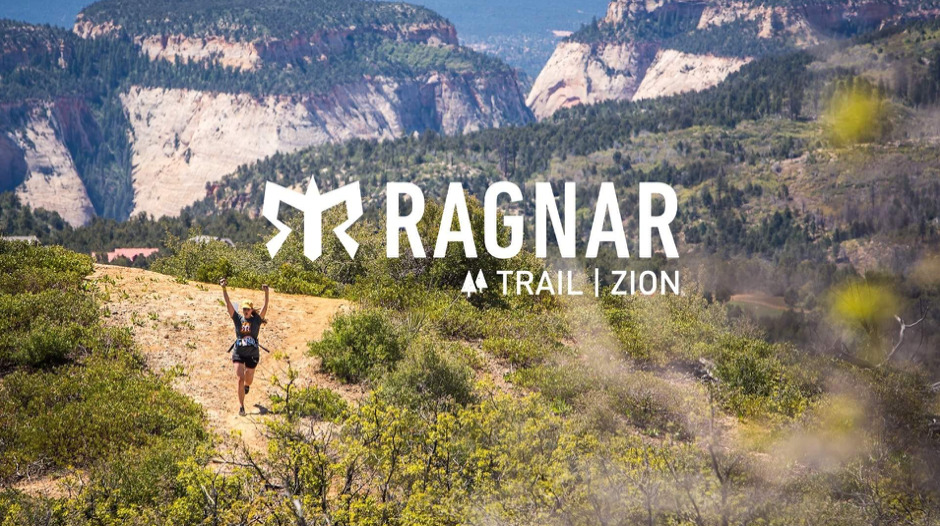 Your team will set up camp at Zion Ponderosa Ranch, a hidden gem just outside of Zion National Park. This venue features amenities such as a pool, hot tubs, showers, a rock climbing wall and restrooms. This year, Ragnar Zion Trail is a full blown 3-day weekend adventure in the desert. Runners (friends, co-workers, kids) are welcome to start their Ragnar Trail experience one full day earlier on Thursday for s'mores, campfires, a stargazing activity and a live band!
On Friday, the real fun begins as teams of 8 (or 4) cycle through a series of three challenging trail loops that start and finish back at Ragnar Village. You'll run through sweet summer sage, under towering ancient pines and across red dirt trails that take you up (and up!) to some expansive overlooks including Dixie National Forest, Cedar Breaks, and Zion National Park's famous "Checkerboard Mesa."
When the sun sets and the moon comes out the party keeps going as runners head to the trails in the dark for a spirit-quest, soul-searching, star-fueled night of running is where the real memories are made.
The race wraps up Saturday where you can finish together under the Ragnar arch and celebrate with the best medal ever. Mark your running calendar for May 14-15, 2021, and don't miss the experience that just might change you.
This Event Page is intended for interaction among participants ONLY! If you have questions for us, send an email to customerservice@runragnar.com